GOVERNANCE AND MANAGEMENT
The ZCAS University Council serves the role of strategic stewardship over the University as prescribed by the Higher Education Act (No. 4 of 2013). Principal Officers namely, the Vice Chancellor, Deputy Vice Chancellor, Registrar and Chief Financial Officer attend to the day-to-day management of the University.
Complementing the Council's strategic role are the Principal Officers, comprising the Vice Chancellor, Deputy Vice Chancellor, Registrar, and Chief Financial Officer. They are responsible for the day-to-day administration of the university, each contributing their expertise to different facets of the institution. The Vice Chancellor, as the university's chief executive officer, provides leadership in academic and administrative matters. The Deputy Vice Chancellor assists in this capacity, supporting the overall mission. The Registrar manages student affairs, ensuring smooth enrollment and record-keeping, while the Chief Financial Officer oversees the university's fiscal health.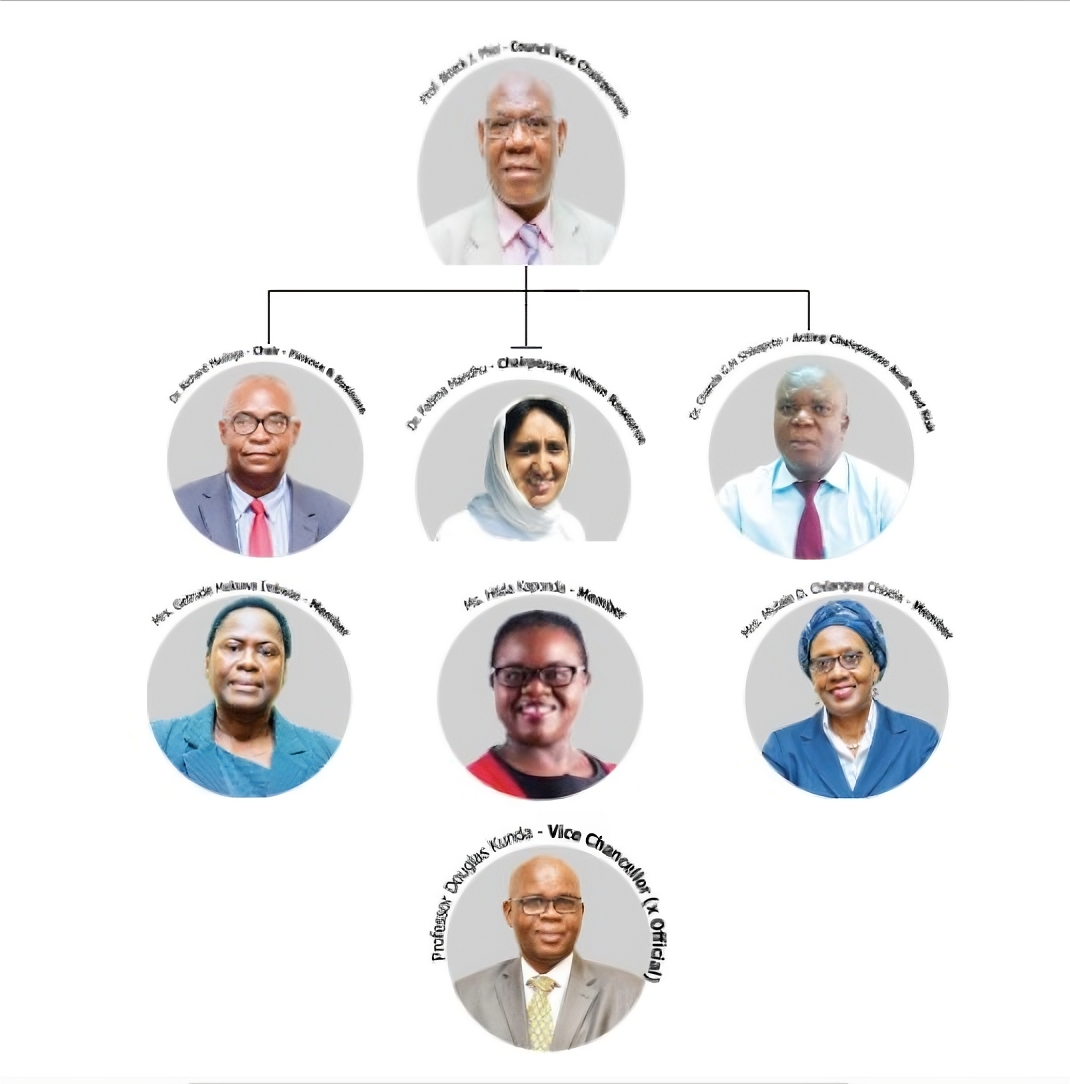 | Position | Name |
| --- | --- |
| Professor Bizeck. J. Phiri | Chairperson (Acting) |
| Dr. Richard Mwinga | Member |
| Ms. Hilda Kaponda | Member |
| Dr. Grevas. C. Shikaputo | Member |
| Dr. Fatima Mandhu | Member |
| Mrs. Mutale D.C. Chisela | Member |
| Mrs. Gertrude Imbwae | Member |
| Professor Douglas Kunda | Vice Chancellor |
THE ZCAS UNIVERSITY PRINCIPAL OFFICERS